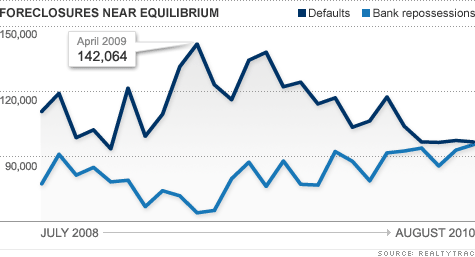 NEW YORK (CNNMoney.com) -- The foreclosure crisis has entered a new phase: The number of properties entering the foreclosure process has dropped, and now nearly matches the number of repossessions.
The number of homeowners falling enough behind on their loans to attract initial notices of default was down 30% in August, RealtyTrac said Thursday. Eventually, that should translate into fewer people losing their homes.
To read more visit the following link- we thought it was quite interesting!
http://money.cnn.com/2010/09/16/real_estate/steady_foreclosure_rates/index.htm