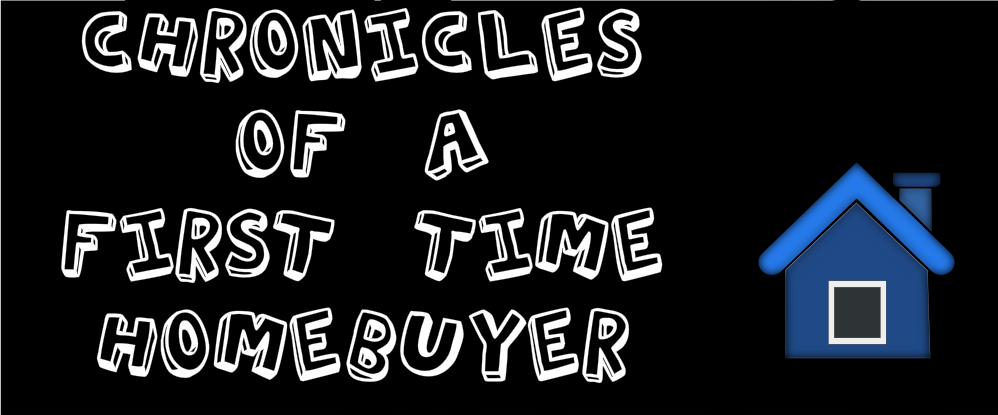 POTENTIAL
When my husband and I were in the process of looking for homes, we walked through lots and lots of houses. I mean TONS. And there were quite a range of homes: nice homes, trashy homes, condemned homes, remodeled homes, dream homes, and nightmare homes.
Yes. We saw them all.
Not everyone has a lot of money to throw at a house, so some people go into the home-touring process knowing they cannot afford to gut a kitchen or redo a bathroom. Other people are determined to get a "fixer-upper" because they have the money to invest in the renovations.
I absolutely love love love the show House Hunters on HGTV. Since I enjoy real estate, I love seeing all the houses in different areas of the country. It's fun to get inside the minds of the people looking for homes, and being a part of their victory when they get an agreement of sale. One of the things that drives me crazy, though, is watching countless buyers writing off houses because they cannot see past the little things to the home's POTENTIAL. I get so tired of hearing, "This is a great house but, uggg, I hate the paint colors!"
I want to shake them (politely) ask, "Are you really going to give up your Dream Home over an easy-fix like paint?"
Regardless of what end of the invest-in-a-house spectrum you fall on, every house needs a
little
bit of something. Whether it's a coat of paint, a few whacks of a hammer, or even switching out light switch plates.
Every house also has POTENTIAL. Some houses need a lot of work to reach true potential. Many houses need just a few tweaks to really shine. When walking through a home, it's often difficult to look past what's right in front of you: different decorating style than the seller, furniture arrangement, paint color, wallpaper, dirty carpets, etc.
But here is my tip today: LOOK AT THE POTENTIAL. You don't have to write off a house because the powder room has 70's striped wallpaper clinging to the walls. You don't have to walk away from a potentially awesome future home because the family room carpet is berber instead of plush. While you may not have the money to renovate the kitchen, many fixes can be made for minimal cash output. Think of the potential: There may be great hardwood floors under that dingy carpet; sellers WILL take their stuff, and you get to start with a clean slate; paint can be changed; wallpaper can be taken down. And in this economy, it may be worth a $100 for paint, some scrapers and a little elbow grease to get into your Dream Home.
My husband and I learned to clear our minds when walking through houses. We knew we might not get a turn-key property. So we had a lot of fun imaging how we would arrange things, how we could spruce up the kitchen cabinets, what color we would paint a room. We knew a few hours of weeding could transform flower beds. We knew with some ideas and willingness to work, we could make any house our home.
So if you are in the process of looking at houses, keep in mind that little things can be changed. As you open the door to the next house you tour, let your mind run free with ideas. Be creative. Imagine. Think of how your living room furniture might be arranged. What might the kitchen look like with a different color paint? Curtains do wonders for a room! Try to look past what the house currently is to what the house could be. With a little work, the next house could be your home!
Steph is in no way a realtor, and all opinions are her own. She is only sharing her own experience with buying a house.